Pool Heater Installation Services for Palm Beach Residents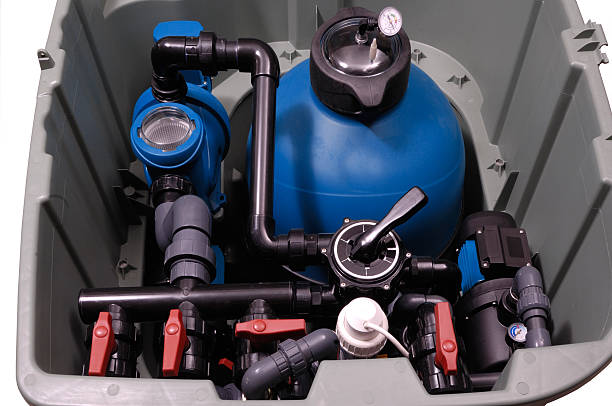 One of the main problems when trying to enjoy your pool is how cold your water is. This is especially an issue during cold temperatures or when you want to use the feature at night. If you ask us, you should always be able to have the pool ready for you, your family, or any guests. At SoFlo Pool Decks and Pavers of Palm Beach, we can help you with pool heater installation. We can make sure you have the perfect system and keep your water at the best temperature. You won't have to worry about a poor installation when you have our contractors doing the job.
The question is, is a heater what you truly need? Does it have priority over other features in your pool? Or should you try to include it just for your sake or other people's comfort? We will help you answer all these questions and more right below, but also, if you contact us and need our team to perform a service or inspection for you to make a decision.
To keep it simple, we always recommend installing a pool heater. You can spend more time in your pool and you won't have to worry about having it ready, especially when it is a commercial pool. Although the heater can end up being a very expensive addition due to electrical or energy bills, how you use it matters. Also, the type of heater installed.
It also allows you to have more control over the general features. Having your water at a good temperature can bring more comfort in cleaning, and bacteria tend to build up less. Debris or dirt builds up less easily too, and you won't have to deal with frequent cleaning.
Many benefits come from it, but we have to point out the main one, that's using your pool as much as you want. Florida's weather allows for pools to be enjoyed most of the year. However, when the cold temperatures heat or some rains and conditions occur, it is too cold for use. Or maybe the condition is not as proper considering the weather.
The heater will remove all those worries and allow you to enjoy the feature. Enjoy more, worry less kind of thing.
How Much Will It Cost to Install Your Pool Heater?
---
Prices vary depending on your pool's size and the specific temperatures you want to reach. Your pool's designs and the features it has installed matter as well.
If you have your own jacuzzi or a sauna built next to the pool or as an additional part, we need to worry about the heater for these and the pool individually. Now, it is normal for larger pools to be more expensive when installing them.
The more water you need to heat, the better the heater should be and how much water it can handle. How fast and how efficiently it can heat is also crucial.
In most cases, you can have it installed for as low as $400. If the heater is small and you only want to keep the pool at a good temperature, do not go overboard with it. But if you are trying to go for more of a setup and a larger heater for the pool, it goes above $2.000 easily.
We can assess your pool, determine what needs to be done and work around it. Our contractors will help you choose the perfect heater and give you an estimate.
When you request our installation service, remember that we have the price of the materials and products, which often includes the installation and our help. You won't have to worry about the prices, but we do give you a detailed quote with all the information.
Feel free to always ask how we can fit the heater within your budget. We will see what we can do if you are limited yet still need the feature. It is an affordable addition.
What Type of Pool Heater Can You Install?
---
This is another factor that influences the price. But enough about money and let's focus on your options. Our company, SoFlo Pool Decks and Pavers of Palm Beach offers 3 specific options for Palm Beach residents:
The solar pool heaters. They are efficient considering the weather throughout the city and state and how you can save money during their use. You only need to leave it running with solar energy and manage the power accordingly. You can install it for about $, which is simple to take care of.

The electric heat pump is what most people use. It operates with your usual electricity, but the system it uses varies. It needs to be installed under specific weather and conditions. It will pull all the outer air and deliver it to the pool. This is how the water is heated and all ready for use. However, the price for the heater goes up to about $2.000 due to its complexity.

Finally, the gas pool heaters. They use the use combustible and heat everything efficiently without additions. However, this is what makes you spend more money on bills as they consume a lot of energy and the prices are around $2k and $3k.
We will help you consider all the options, not only those three. For instance, you can have an electric resistance heater installed for under $2.000 in most pools and it performs well in cool months. However, considering the temperatures in Florida most of the time, you shouldn't have to rely on them.
But you never know. This is why w work hard to consider all the variables and ensure the option you go for is a good fit and what you need in every aspect. We also consider your budget and long-term expenses.
Just leave it to our SoFlo Pool Decks and Pavers of Palm Beach team. We will get everything planned and done in no time, so you no longer have to worry about your water or pool's temperature.
Below is our list of additional services: