Pool Deck Resurfacing for Historic Northwest Residents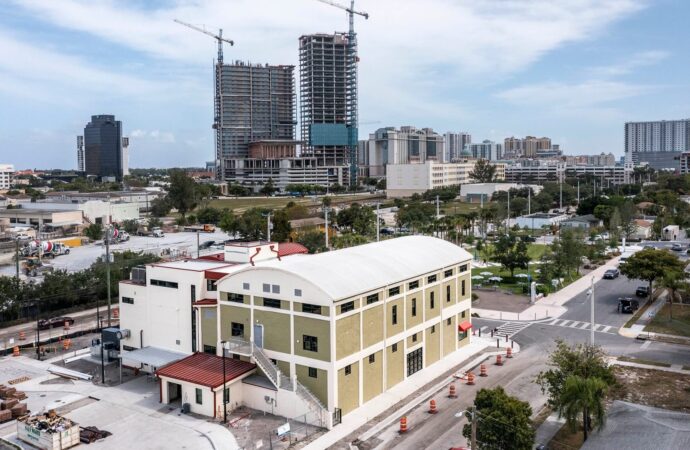 If you are looking for professionals for your pool deck resurfacing, we are the ones you should opt for. SoFlo Pool Decks and Pavers of Palm Beach is a top company in Historic Northwest, ready to get the work done for you. We have specialists, contractors, designers, and experts focused on resurfacing. They will work with the multiple options and materials we have available. Those include eurotile, brick pavers, travertine, and more. You are free to choose any of the options and have our team visit for a free inspection and estimate.
Pool deck resurfacing is a project you shouldn't try to tackle alone. We know that many property owners want to save money when getting a new surface. However, this can result in more expenses, and you usually get a poor surface when you do it yourself. This is because you need not only the right materials but also equipment. You have to focus on knowing how to install and resurface the entire deck. Otherwise, cracks, damage, and poor performance will be present all day.
We ensure you don't have to worry about any of this. You can have our team work in your pool deck regardless of the size and specific surfacing you want. We will assign specific contractors that are specialists in the option you choose. And remember, before you decide to work with us, we give you a free estimate. This allows you to prepare for the expense and determine if you want to tackle this right now.
Our contractors are capable of scheduling the visit right after you contact us. If you don't have time or want an estimate close to the final one, let us know all the information. For instance, we will need all these details for us to provide a quote in this way:
The service you're requesting—is not only pool deck resurfacing.

The type of surface you want for the pool deck.

Your budget and preferences around the project.

Your needs. If the deck needs repairs, maintenance, or extra services.

The color, material, or features you want to include and use.
Our team will do its best to give you a quote that fits what you tell us. But remember that giving you the most accurate one will come once we are able to inspect your pool and see the scope of the work.
Do We Offer More than Pool Deck Resurfacing?
---
Absolutely. You can find over 12 different services in our company. Although some of them are part of deck resurfacing, you can count on us for pool deck repairs, maintenance, renovations, pool remodeling, and more.
We are here to be the solution and support you need for everything. You won't have to rely on multiple companies or think about how you will have to do it yourself.
Contact us today and ask all the questions you have. If you take a few minutes, you will see all the solutions on our website.
Below is our list of additional services: