Pool Deck Resurfacing for Northwood Hills Residents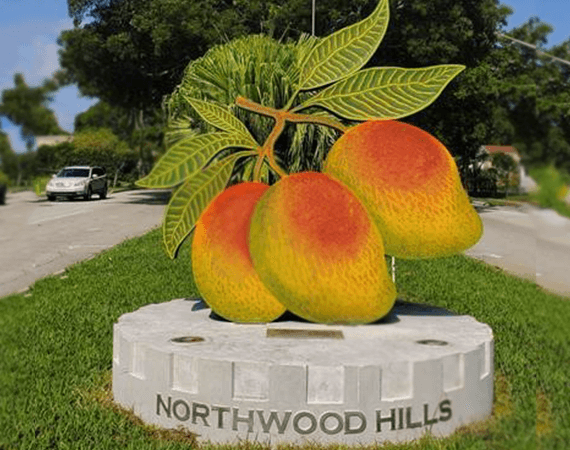 If you want to get a stunning pool, you must work on choosing the texture, colors, design, style, and more. The materials and type of products you're using will also influence the result, so keeping an eye on them is crucial. All of this and the simple construction or renovation process will be exhausting and time-consuming. At SoFlo Pool Decks and Pavers of Palm Beach, we can offer all Northwood Hills residents and businesses our support. We listen to your request and the result you want to achieve and focus on making it possible.
If you are aiming for pool renovation, remodeling, or maybe adding new features and having some upgrades, we would love to be the ones doing them for you. Our contractors have the experience, products, materials, and equipment to do so. Thus, when we have your pool in our hands, you can relax and wait for the final result.
Our goal is to ensure your happiness and satisfaction. To do so, we have to focus on the entire process:
Listen to your request and problems.

Focus on the design and style you want. Answer questions like, "is it possible?" "Can it be done within 'X' budget?"

Inspect your pool and area to see if repairs or extra services will be needed.

Draw a design and plan for the project.

Ensure we keep your budget in mind at all moments.

Give you the estimate, which can be modified and adjusted for any changes.
Although this is applied to our renovation and remodeling services, you can expect the same process for most of our services. This way, you don't have to worry about the pool or deck. We offer you regardless of repairs, acid wash, or any other solution.
Are We Able to Deliver Maintenance & Post Services?
---
Without problems. Our company is mostly focused on solutions than even new projects. We offer pool renovation and remodeling, but aren't these aimed at restoring or changing the space? They are.
For post services and maintenance, we have it all as a result. We provide acid washing, repairs, as mentioned before, equipment upgrades, and more. We would love to work on your needs and how your pool's performance can go back to 100%.
You can come to us if you require any of the following services:
Pool plastering.

Pool deck resealing.

Pool heater installation.

Pool deck renovation.

Pool repainting.

And more.
All our services are available in the city and nearby areas. Scheduling a visit and inspection to get your free estimate is also possible for any of them. Thus, you don't have to worry or feel pressured about what to do or not with us. Or if you can get your own assessment and quote from the team.
Just make sure to contact us. We will give you an idea of all the options for maintenance and post services we have available in case you want more guidance or need us to start there.
Below is our list of additional services: