Pool Deck Resurfacing for Lake Worth Residents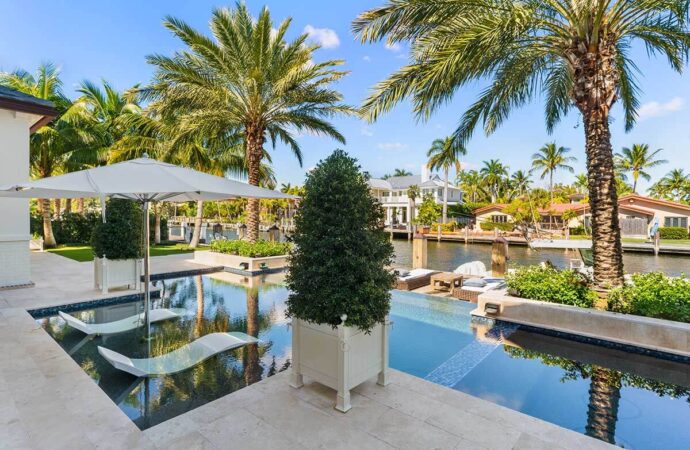 Making a pool deck resistant and durable takes a lot of work. For starters, you need to focus on the type of materials used and the specific design you are trying to accomplish. Once you finish this part, you can look for different pool deck resurfacing options. Among them, pay attention to the durable, non-slippery, and heat-resistant ones. At SoFlo Pool Decks and Pavers of Palm Beach, we only work and offer the best options to all Lake Worth residents. You can contact our team and expect brick pavers, eurotile, and more for your project.
Although we understand the importance of aesthetics, we care about safety and longevity first. We want to ensure your pool deck will be safe for all users. Children, adults, visitors, family members, and anyone in the space. Doing so will bring you peace of mind and ensure you don't have to worry about accidents and slips that can make you reconsider your pool area.
Once we are done considering your requirements in the safety department, we will move on with style. We take on your request and vision. Our team helps you find a material and surface that can mix the colors and textures you want with your budget. You can rest assured we consider every detail and variable in the process, and this isn't changing light bulbs. You need to invest and focus on having a result that will last. Thus, allow our contractors to be there and bring only the best options to the table.
Making sure that every single part of your pool deck is perfect will take a lot of work for two basic reasons: you need a non-slippery surface and make sure it is able to last regardless of the traffic volume with people using the space. Achieving both can be the challenging part if you have professionals that don't understand the entire scope and work they need to put into finding the right surface and working on the perfect resurfacing when needed to all residents of Lake Worth. At SoFlo Pool Decks and Pavers of Palm Beach, our professionals are more than capable of offering you top services and results that will ensure your decks longevity, durability, and stunning look.
We have been delivering services in Lake Worth for over a decade and we know how much homeowners and commercial property owners need our help to get the top services in the city. Unlike other companies, we like to offer a wide variety of solutions so you can find everything you need in one place. With this in mind, we want you to know that we're not trying to lure you nor offer more than what we can handle. We know how to perform every service available in our city and we will be more than happy to ensure the best results for you and your pool deck's future.
Now, our team is able to deliver pool deck resurfacing and work with different types of coating and products. We want you to have all the options possible, which is why we put a lot of effort in adding more alternatives as our business grows and more professionals who can follow our quality standards join the team.
This is why that regardless of the service you request, we will be more than happy to assist you in the entire process to guarantee your satisfaction and how happy you are with the looks, durability, and longevity.
How Our Team Makes It Possible
Besides the regular resurfacing service for your pool deck, we are able to offer specific options for your surface, such as diamond brite installation and travertine installation. Both are amazing to guarantee a non-slippery and durable surface that will perform great regardless of the number of people using your space or if you want to keep children and people overall safe.
We work hard to ensure the design, colors, and every detail is clean and exactly how you want and need it so you don't have to repeat it or go over the same process again, making you spend double what you had to in the beginning.
More services include pool deck repairs and pool remodeling. If you have cracks, problems with the surface, maybe it is slippery, or you just want a new look, our team is here to assist you through the entire process and ensure you get a new or enhance your current surface for the short and long term.
Let us know how we can help and we will be there right away.
Below is our list of additional services: