Pool Deck Repair Services for Palm Beach Residents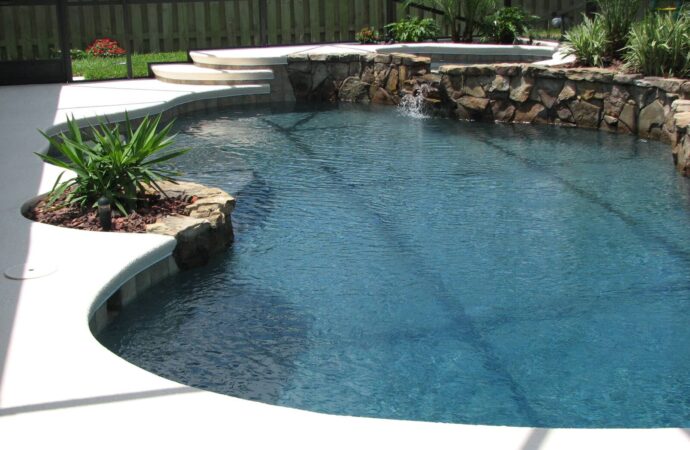 Repairs are always an annoyance. You have to worry about multiple factors to ensure they are the first and the last for a while. Using quality materials, the right equipment, knowing how to perform the repair, and ensuring the pool deck repairs leave the feature like new. These are only a few you must add to the list of things to look after. However, most of them—if not all—should be covered by the contractors you hire. After all, you shouldn't approach repairs on your own unless you want to waste money and time. Even put yourself in danger due to how delicate the process is.
At SoFlo Pool Decks and Pavers of Palm Beach, we can provide top services for all your problems. Small cracks, filtrations, or other issues you're experiencing. Our team can take care of all of them. While at it, we will focus on leaving your pool deck shining and brand-new. This way, you won't even notice repairs taking place and your deck's integrity restored. This brings more years of use and fewer worries for you.
We can guarantee clean repairs by relying on qualified experts and using the best only. This includes bringing top materials and products and having the right equipment. Each of our contractors is also qualified with over five years of experience. We want you to enjoy your space and worry not about any accidents or hazards to your family and friends. You must be just as worried if it is a commercial pool deck.
Pool deck repairs are not really that common when the decks have been properly installed and the materials used for them are of the best quality. Unfortunately, many pool owners in Palm Beach have had issues with the installations and constructions over the years, making them have to find contractors who can perform repairs for them to restore the deck's durability and longevity, and ensure every part of it will work properly.
At SoFlo Pool Decks and Pavers of Palm Beach, we have been working with pool deck repairs for over 15 years, and we have always offered top results and services in the area, so you can rest assured that your outdoor space will be stunning and offering a safe area.
We know exactly what is needed based on the pool size and how old your deck is. If it has been affected by specific external sources and you need us to address some damaged areas and parts of the pool deck, we will do so right away and even determine it ourselves in case you were not aware of the damage that it has in some places.
It is important to deal with repairs properly and always use high-quality materials since these are the key points of having a pool deck that will last. After all, having a pool overall is a big investment and you don't want to continuously pour money into it when this isn't the point of having such features and space in your outdoor areas. You want a space you can enjoy for years without worrying about every single detail.
This is why our team will be there to handle any cracks or types of damages that may be affecting it; it doesn't matter if it is a serious type of project in terms of how damaged it is or if your pool deck only has a few cracks you want to deal with as soon as possible. We will be there for you and ensure you have a deck going back to normal and providing you with years of enjoyment thanks to how safe it will be once we complete any repairs.
Why Are Pool Deck Repairs Challenging?
Because everything depends on the pool and deck, you have in your space and how it has been managed or handled by professionals before. All types of damages have different solutions, and although using top-quality materials is ideal, the final result and how well-repaired the deck is will depend a lot on the professional.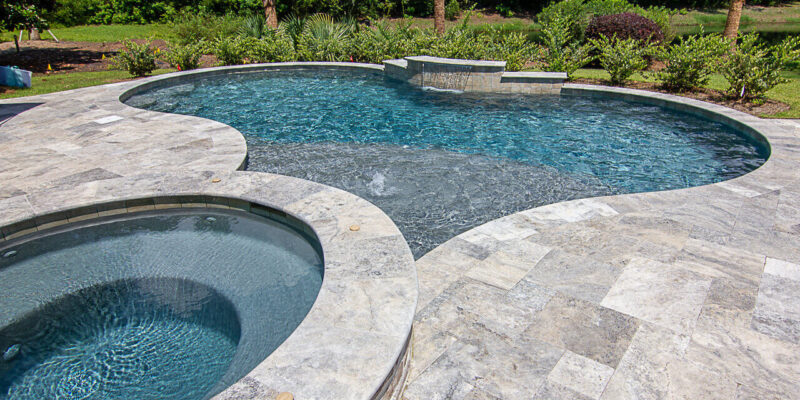 When we start assessing your pool area, we will need to consider the superficial damage we can notice: cracks, some faded spaces due to use or time the surface has been installed, and much more.
However, part of making sure repairs is performed correctly is going over everything on the pool deck, including the pool itself. Some cracks and issues come from how the pool is filtrating water or if the crack—for instance—connects with a specific area in the pool itself. There's a lot to consider and keep in mind while assessing the damage and determining if certain actions will be needed.
Additionally, we know several pool owners have problems with their budget and how much they can afford to spend when working with pool deck repairs and requesting professionals for them.
At SoFlo Pool Decks and Pavers of Palm Beach, we work hard to offer options that are affordable and won't make you postpone your repairs until there is no way to actually repair the damage in your pool deck but rather start working towards a replacement. We want you to avoid this as much as possible, which is why we encourage clients to allow us to assess their pool decks and bring them a quote that can be negotiated based on their budget.
We will share all the basic information and work around the main issues and damage in your pool area so you can understand why we will deal with them in a specific way or why some options besides simple repairs are needed.
We will need to know about your deck's structure, design, style, function, the construction area or location where it is, and a few more details to have a good idea of the project in case you're unable to allow us for a visit or just need a brief quote for specific reasons.
Common Repairs Our Team Performs in No Time
Cracks on the surface and discoloration are the most common ones. However, the latter depends a lot on the type of material used for your surface and if you chose a surfacing option that fades with time and uses or just because the material used for it wasn't of the best quality.
For cracks, each type of material will have a different solution. Brick pavers, for example, are usually repaired by replacing the entire paver piece considering each piece is often small, and the best option is to remove the damaged one and place a new one. This takes almost no time but needs to be done carefully to avoid damaging the other pieces and ensure the new one will fit well and remain in place for over a decade.
Other materials, such as tiles, have a similar type of repair, but concrete and others usually need us to rely on resurfacing itself with a new coating option or deal with the repair by pouring more material and refinishing the cracks.
During the process of repairing cracks, we need to make sure water isn't seeping through. If it is, we will need to work on deeper repairs that will prevent the entire surface from collapsing due to the water and all the moisture that will get into the tiles, pavers, or concrete itself.
For discoloration, a new coating often does the trick. We will either resurface or refinish the pool deck depending on the discolored area and its size, or opt for a new material depending on what you want to achieve with this repair.
For dents on the deck, spalling, and more, our team is qualified and skilled to deal with them as well. Feel free to contact us for pool deck repairs, let us know what your problems are, or allow us to assess the space to give you a quote and understand your needs better.
Below is our list of additional services: