Pool Deck Resurfacing for Roosevelt Estates Residents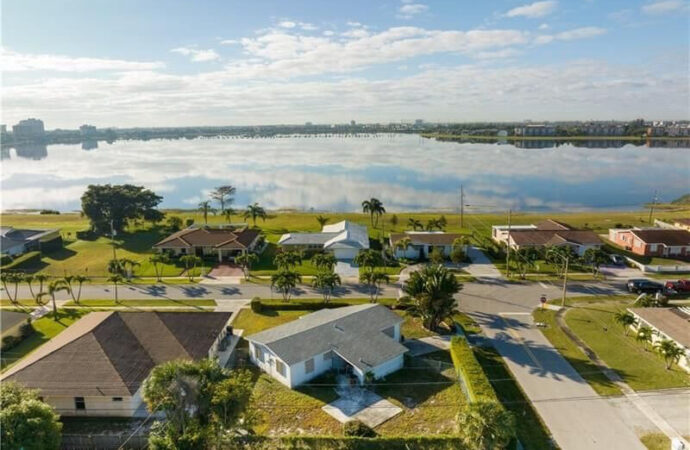 SoFlo Pool Decks and Pavers of Palm Beach is one of those companies you can rely on for pool deck resurfacing. It will focus on your needs, ideas, and budget. You won't have to worry about a service well done or if the deck lasts over a decade. You see, our team truly cares about your safety, desires, and how much you get to enjoy your space. Thus, we want to give you the best within your budget and possibilities. If you live in Roosevelt Estates, you can count on us for any project of this indole.
Since we understand how tiring and time-consuming pool deck resurfacing can be, we focus on simplifying it. We want to make it enjoyable so you don't have to worry about the design, details, or if you will like the result.
We do this by being connected with you and communicating properly. When you first contact our team, we will focus on how you want things. Then, we need to schedule a visit so we can see your pool deck's condition. This will usually determine how it needs to be repaired and resurfaced. Once done, we want to know about your budget so we can set a plan and options around it.
The best part about working with us is how we can just bring multiple options. Some projects will be more difficult than others in this matter. But if you are open to at least two alternatives, you can always get what you want for a fair price.
That being said, pool deck resurfacing is our top specialty. You can have our team offer eurotile, travertine installation, brick pavers, or even spray decks. We will introduce you to the different options if you wish for them and help you decide.
Rest assured, our products all meet three specific requirements: aesthetics, durability, and longevity. Although some will be more expensive, this is entirely up to you and what you want and can afford.
Is Pool Deck Resurfacing Everything We Do?
---
Absolutely not. We are a company focused on pool solutions. This includes repairing decks, repainting pools, and even bringing full renovations and remodeling projects to life. We will focus on what you need and how you require our help for your pool. Otherwise, it would be hard for us to give you satisfaction and happiness.
Other options like pool equipment upgrade, pool heater installation, and more, are included in what we do. You will realize soon enough that we have a wide variety of services. They are mostly focused on maintenance, cleaning, or any particular post service for pool owners.
Feel free to ask all questions from the list of services we have. If you want to know more about them or request multiple solutions, just call or email our team. You can use the contact form and have us discuss the different options.
Don't be shy and rely on us so you can have the perfect pool and area.
Below is our list of additional services: