Pool Deck Resurfacing for South Side Residents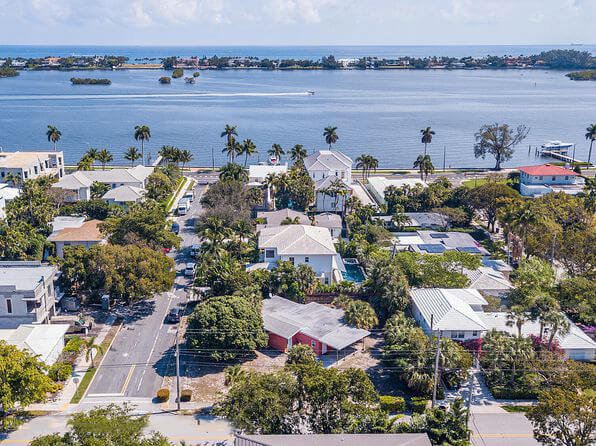 South Side is known for many things, including how property owners care for their pools and outdoors. You can find multiple properties and spaces with the most stunning water features and see people enjoy diving in. our company SoFlo Pool Decks and Pavers of Palm Beach, greatly influences this as we have helped hundreds of owners over the past 15 years. We have renovated, remodeled, and repaired their pool and decks. Additionally, we offer service around additions, upgrades, and any cleaning or post-service required.
We are proud of what we can achieve regarding quality and the different solutions we can give you. We have reunited and hired only qualified contractors for each specialty. You may see familiar faces when working with our company in multiple services. However, most of them have different workers as we focus on having people with experience in them. This way, you worry less about quality and more about what you will get.
But how much can our team do for you regarding project size and specific services? Anything as long as you have the budget for it. We would love to help you with all your commercial or residential property steps. This includes working on a full renovation or just repairing a few cracks. Everything depends on what you need.
If you have a problem or project in mind yet don't know where to start, we will help you with this step. Our team will get to your property, assess the pool area, and tell you what needs to be done and how we make it possible. You are free to accept our recommendation and estimate, change anything from it, or consider hiring us.
You are not obligated to accept or hire us immediately because of this service. You can always expect us to deliver a free estimate to help you decide.
Is It Possible to Do Pool Equipment Upgrade with Us?
---
Absolutely. Our team has all the equipment, materials, products, and options. You can expect us to inspect your pool and focus on what is old, needs to be replaced, and more. However, upgrades aren't only around the different items that are outdated.
You can replace or upgrade any features in your property. Adding more counts as upgrading too. For instance, installing pool bubblers or maybe an automatic system for your pumps and water system. Everything is about making things more functional, comfortable, and even aesthetically pleasing.
You can rest assured our team will focus on the absolutely necessary ones first. Then, worry about the specific options you want for the space. Of course, this is in case some upgrades should take priority for the ones you want to be installed.
Contact us today for more information about our pool equipment upgrades. Or feel free to get in touch with the team for multiple services and other needs. We would love to be the helping hands you require for your pool to be stunning and functional.
Below is our list of additional services: