Pool Deck Resurfacing for Pinewood Park Residents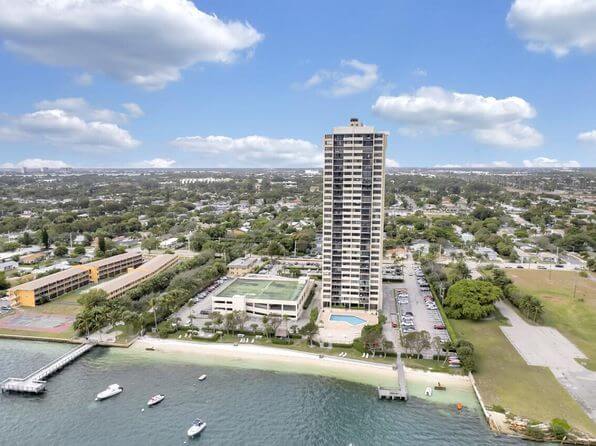 Considering the features and services a pool needs, you must find reliable professionals to build and perform them. At SoFlo Pool Decks and Pavers of Palm Beach, we can provide all the solutions and full assistance for your pool area. We work with residents and businesses in Pinewood Park and ensure no problems with your pool. We want to give you a functional pool deck, a safety feature, and clean and affordable services. This way, you can worry less about maintenance and any post-service that comes from owning a pool.
Our team can help you by deciding what takes priority. We know it can be hard to prioritize services, repairs, and projects. What we do is listen to your request and ideas. Then, inspect the pool in case you aren't aware of any repairs or damage needing attention. If you know and want us to address them as the service, assessing the feature is a natural procedure.
Other options, such as pool deck renovation or pool remodeling, need a plan. You want to have our contractors visit so we can see what you want to get for your space. Otherwise, it would be hard to come up with the design and all the changes for the project. You don't have to worry about this inspection and visit being paid. We provide a free estimate so you know how much you will be dedicated to the service.
The list of things we can do for your pool only increases and we continuously add more solutions as we want to be there for every need. in Pinewood Park, we have five main services both residential and commercial owners request from the company:
Pool deck resurfacing. We will focus on bringing a new surface that is safe, non-slippery, heat-resistant, and can promise years of durability and longevity. We include the different types of surfaces and materials available. Some of them include eurotile, brick pavers, and concrete.
Pool remodeling. We will a brand-new design and style to your pool to make sure you're happy with the space. Some remodeling projects take place to change old items and features. Maybe just make some small additions that will improve the pool area.
Pool deck repairs. Our team deals with cracks, filtrations, and small or large-scale repairs for you.
Pool repainting. Although painting isn't the most common option during new construction, repainting is needed for some old pools in the city. We can perform the right service and choose the perfect type of paint, so this isn't a recurring need.
Pool equipment upgrade. We work with you to determine what needs to be changed or not. Maybe you want to bring new features or add some systems. Heaters, automated connections, and more.
When you call, email, or contact our team, you get all the information about your requested service. Or we can give you a walkthrough of what we do and how we can provide all the solutions.
Below is our list of additional services: